WELCOME TO THE RUTLAND
AND
LEICSTERSHIRE PANTHER WATCH
WEB SITE
THIS PAGE FEATURES THE LATEST PAW PRINT CAST TAKEN FROM KETTON QUARRY.
Print is shown at full size on a 15" monitor.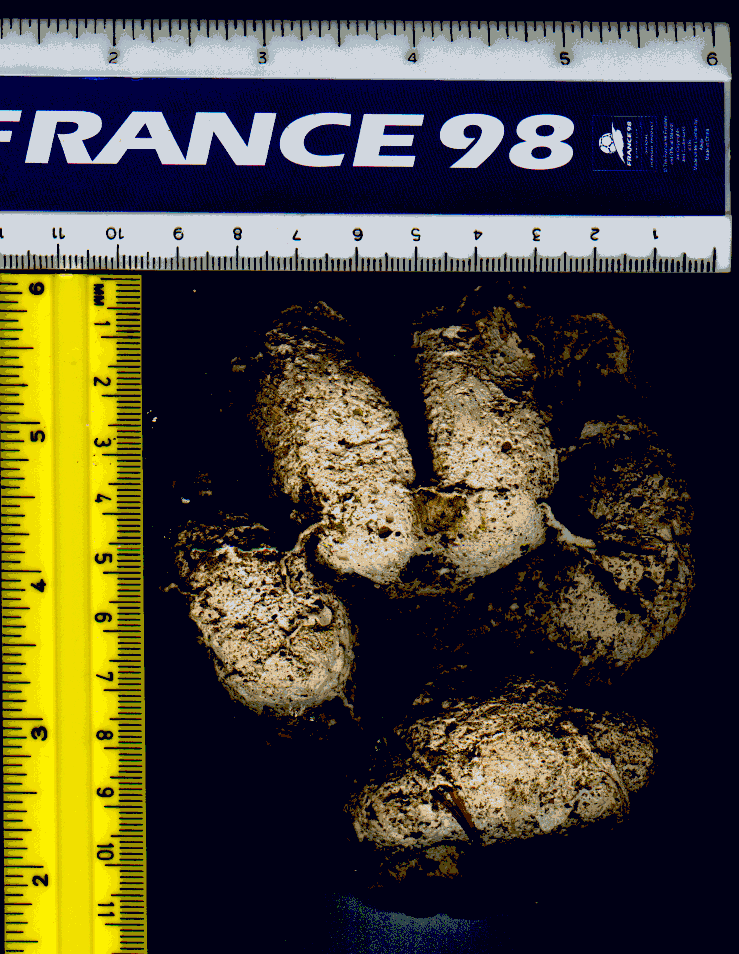 Above is a plaster cast of one of the sets of prints taken from Castle Cements Ketton quarry 01/08/98 in Rutland by their employees. This is detailed on the map and sightings page and is from an area of intense panther sightings and where previous prints have been found. As can be seen, the print is very clear and has sunk into the ground some 40mm, with no evidence of claws, as would occur with a dog. Their sizes also exceeding even the largest breeds of dog. The print also matches a feline in that the pads are feline shaped rather than canine, also there is no evidence of the foot having slid when put down as would occur with a dog (felines place their paws flat to the ground)
We have taken previous prints of this size but none anywhere near as clear, or deep as this.
Please note that although parts of the surrounding SSSI wood are open to the public, the working quarry is definitely not and must not be trespassed upon.
Many thanks to Castle Cement for their ongoing help with our investigations.
Back to main page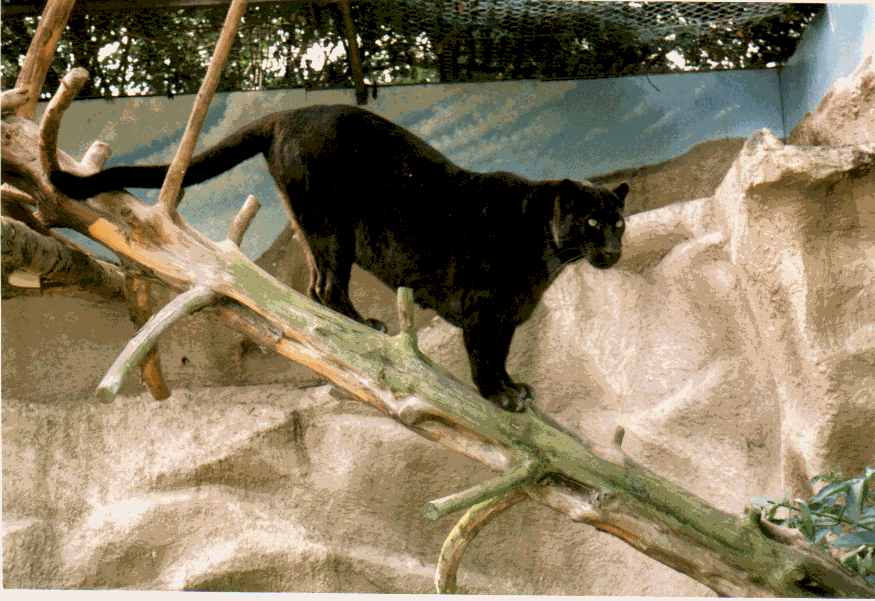 Or go to the sightings log