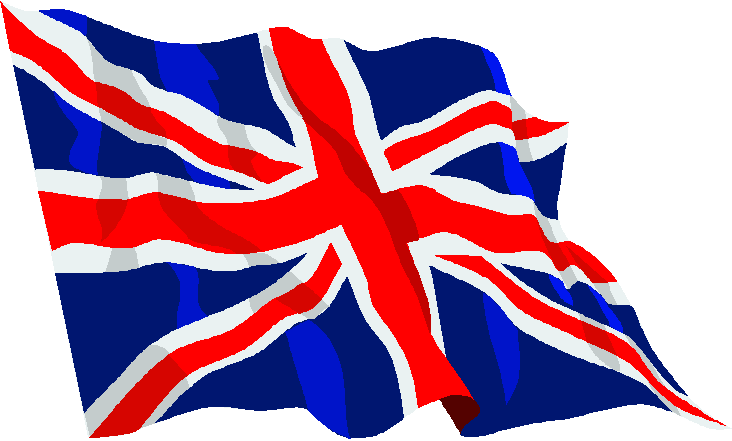 WELCOME TO
ALL OUR VISITORS
FROM THE U.K. AND ABROAD
page created 28-10-2002
INDEX OF THIS PAGE
Map of the U.K. in relation to Europe ( If you didn't know )
Map of the main Big Cat sighting areas of the U.K. for our overseas visitors and the position of the County of Rutland
Short description on the County of Rutland
Log of countries that hits to this site have been received from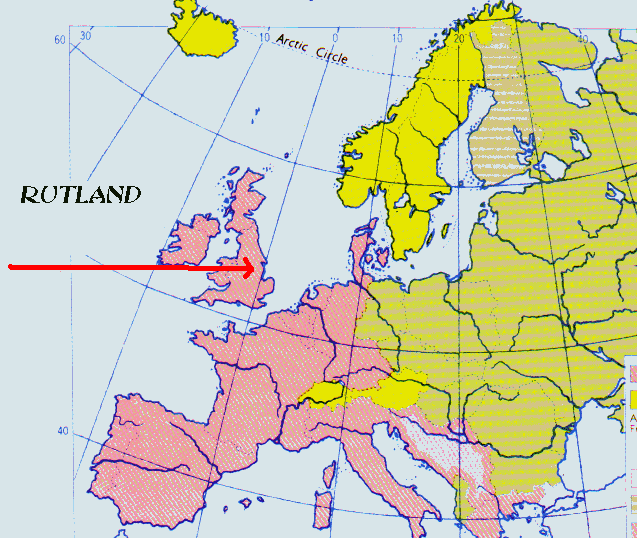 Due to the high number of visits to this site from abroad, I have created this page to give information to overseas visitors on our location in the U.K. in relation to other major Big Cat sighting areas.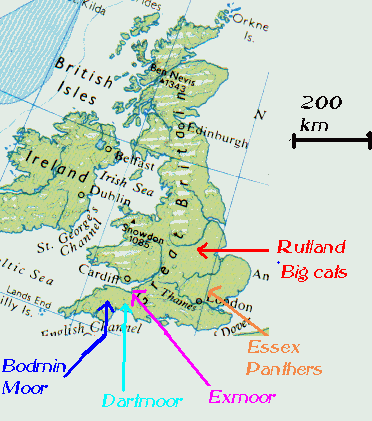 Above is a map showing the U.K. and the position of the major Big cat areas. Please note that although the trilogy of moors in Devon and Cornwall, have been classic Panther and Puma sites since the 1970's. Each having their own named "Beasts" i.e. "The Beast of Bodmin" etc. These sites have never waned in their activity and have been subject to half hearted attempts to prove the cats existence by the government over the years to no avail and with even more unanswered questions. The British Big Cat society is now based near Dartmoor and is now actively trying to collect evidence around there.
Also note that although not marked, virtually all parts of England, Wales and most areas of Scotland, now have prolific sightings of Panthers (black leopards), Pumas and Lynx, and these even surround London itself and extend into the suburbs (along railways etc), a Lynx having been caught in 2001 in an inner city garden in North London!!!
WHAT IS RUTLAND ?
Rutland is the oldest and smallest County in England and has only recently been reinstated after it was amalgamated with neighbouring Leicestershire in the early 1970's under great protest from the locals, who finally won over the government.
Rutland is situated in the East Midlands 100 miles north of London between Leicester and Peterborough. Bordered by the larger Counties of Lincolnshire and Cambridgeshire in the east, Northamptonshire to the south east and Leicestershire to the south, west and north It is very much like the Cotswolds in landscape with rolling wooded hills and valleys and small picturesque ironstone walled villages, Oakham a small market town is the County town.
As mentioned, Rutland is also the smallest County in England, and until fairly recent times, had only one set of traffic lights! It does however posses the largest manmade lake in Europe, the flooded twin valleys form a horseshoe shape from the 40 metre high dam and the perimeter cycle and walk ways of over 25 miles, the excellent trout fishing and boating/ windsurfing attracts thousands of visitors every year.
RAF Cottesmore, near Oakham is also the main UK base for all Harrier VTOL aircraft operations and was the venue for the International Air Tatoo in July 2000 and 2001.
The horseshoe and Acorn are the County crest and the County motto is "Multum In Parvo" ( or much in little). It is also ideal Big Cat country due to its very rural nature with many woods and hedgerows providing cover and food.
To find out more about this fascinating County visit the official "Rutland" website from the link below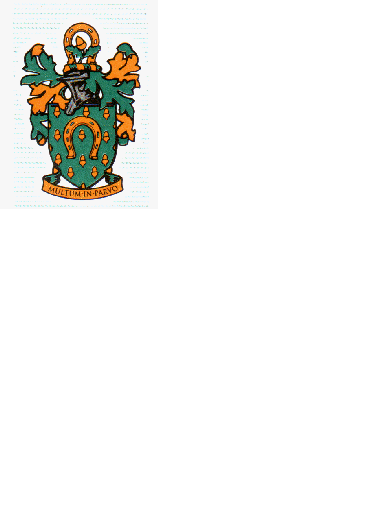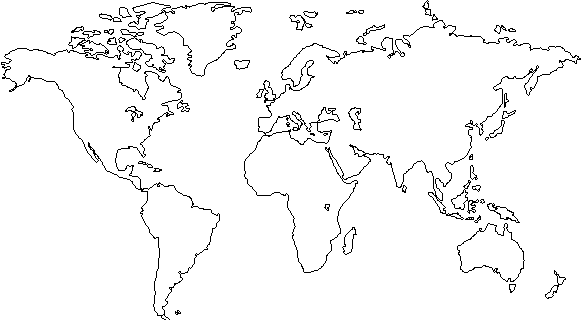 WHERE HAVE ALL OUR VISITORS COME FROM ?
We have had hits from within and outside the U.K from:
ARGENTINA, AUSTRALIA, AUSTRIA, BELGIUM, BOLIVIA, CANADA, CZECH-REPUBLIC, FINLAND, FRANCE, GERMANY, GREECE, HONG-KONG, IRELAND, ITALY, LATVIA, MALAYSIA, MEXICO, NETHERLANDS, NEW-ZEALAND, NORWAY, PORTUGAL, SINGAPORE, SOUTH AFRICA, SOUTH KOREA, SWEDEN, SWITZERLAND, TAIWAN, UNITED ARAB EMIRATES, USA, USA MILITARY
We are also noting the interest from University establishments, and if anyone is researching the subject and would like more info. Please feel free to email us. This also applies to anybody else, who may have experience of these cats in other countries, perhaps from "The Americas" for the Puma, and Asia and Africa for the Panther or indeed countries experiencing the same phenomena as ourselves such as Australia.
Please Email me at

We really would love to know how you found us and why ?
Return to front page